New: Open positions (updated 23.11.2020)
Welcome to the 19th European Conference On Non-Linear Optical Spectroscopy (ECONOS 2020/2021), the annual meeting devoted to diverse topics in the field of nonlinear optical spectroscopy, including coherent Raman scattering, novel laser sources, microscopy, imaging, combustion, ultra-fast and vibrational spectroscopy. Read more …
Due to the Coronavirus worldwide outbreak ECONOS 2020, originally scheduled from April 19th to 22nd, will be held in Karlsruhe, Germany, from May 30th to Jun 2nd 2021.
Registration Abstract Submission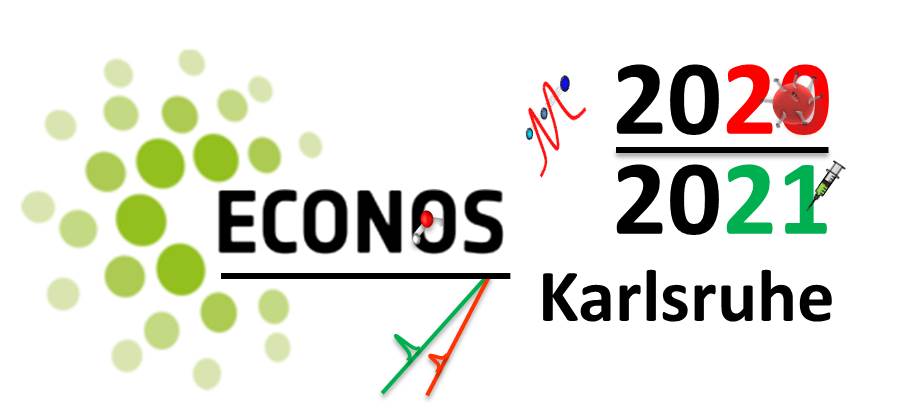 ---
Invited Speakers
Prof. Mischa Bonn

Prof. Ellen Backus

Prof. Takuro Ideguchi

Prof. Keng C. Chou

Prof. Ali Dhinojwala

Dr. Nathalie picque

Prof. Majed Chergui

Dr. Anna-Lena Sahlberg

Dr. Rosa Santagata
–> More details on Invited Speakers
---

In the tradition of recent years, a special issue 'ECONOS/ECW' of the Journal of Raman spectroscopy for the proceedings of the conference is planned. Author information regarding the preparation of manuscripts can be found on JRS webpage. Submission to the JRS special issue (ECONOS 2020) is now open (Link).
JRS special issue (ECONOS 2020)
---