Abstract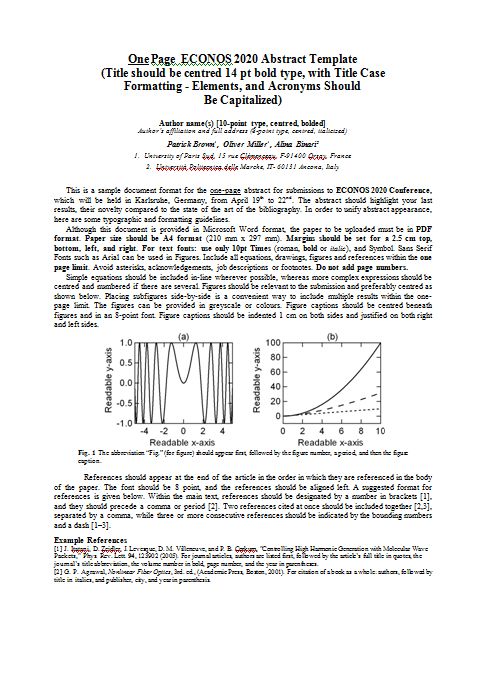 Use a text editor of your choice to compile your abstract: title, author(s), affiliation(s) of author(s), and abstract text. Your abstract should be one page.


In order to unify abstract appearance, here are some typographic and formatting guidelines:
Abstract to be uploaded must be in PDF format.
Paper size should be A4 format (210 mm x 297 mm).
Margins should be set for a 5 cm top, bottom, left, and right.
For text fonts: use only 10pt Times (roman, bold or italic), and Symbol. Sans Serif Fonts such as Arial can be used in Figures.
The name of the presenting (contact) author should be underlined.
Include all equations, drawings, figures and references within the one page limit.
Avoid asterisks, acknowledgements, job descriptions or footnotes.
Do not add page numbers.
Simple equations should be included in-line wherever possible, whereas more complex expressions should be centered and numbered if there are several.
Figures should be relevant to the submission and preferably centered as shown below.
Placing sub figures side-by-side is a convenient way to include multiple results within the one-page limit.
The figures can be provided in grey scale or colors.
Figure captions should be centered beneath figures and in an 8-point font.
Figure captions should be indented 1 cm on both sides and justified on both right and left sides.
We recommend to download and use the ECONOS 2020_Abstract-template
Conference Management Form (CMF)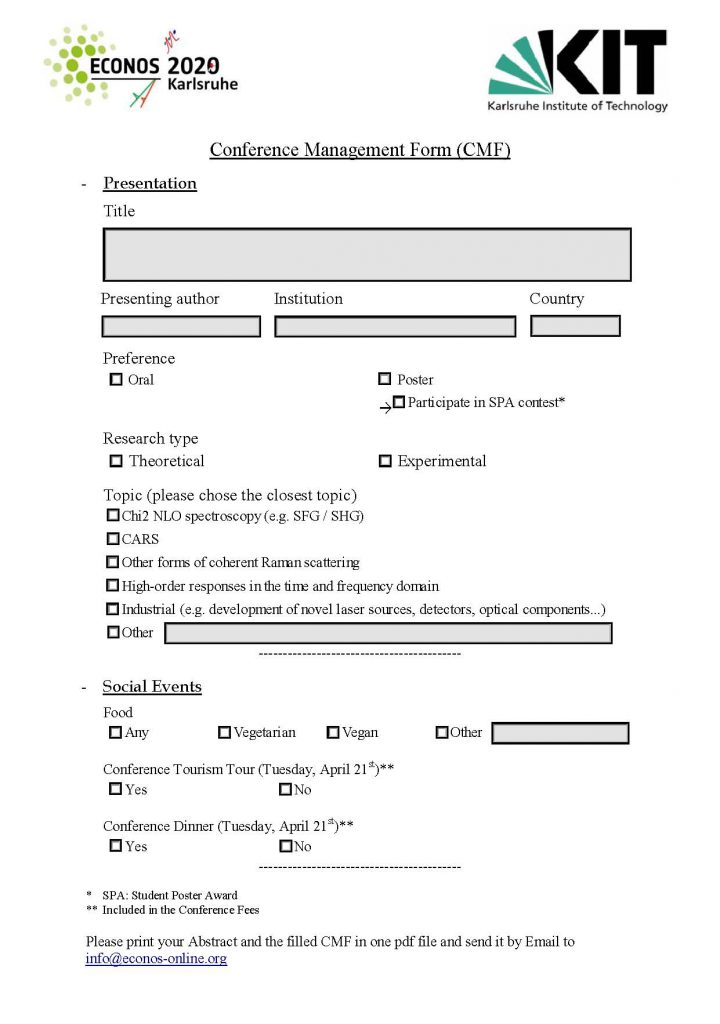 The CMF is required for your and our convenience during the conference time.

The ECONOS 2020 CMF can be downloaded here: Word or PDF

Please print your Abstract and the filled CMF in one PDF file and send it by Email to info@econos-online.org